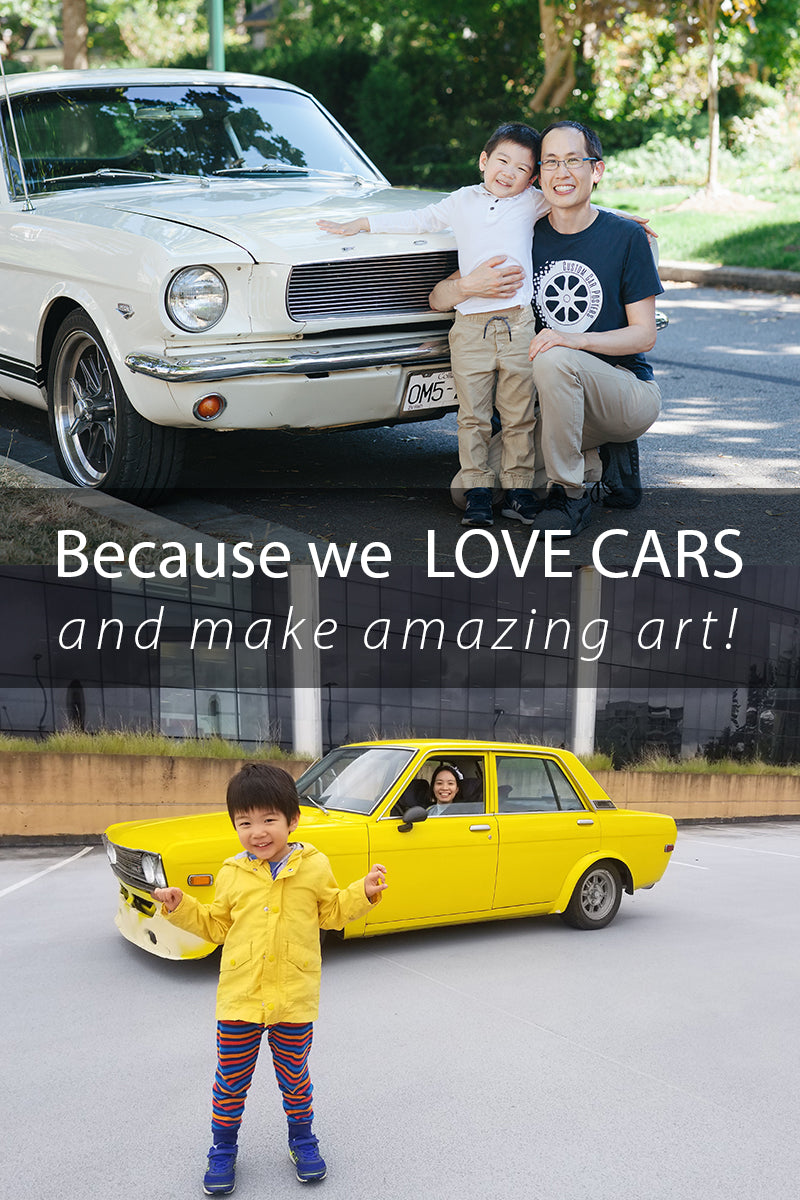 Why buy from us?
Custom Car Posters has been serving car enthusiasts since 2016 and is a trusted business with over 5,000 positive reviews.
By purchasing from us directly, you're supporting us instead of Amazon or Etsy who take hefty fees. You will also find the best deals on our website!
Feel free to checkout our stores and reviews on Etsy, Amazon, and Google, but remember to support us by purchasing directly!
Take me shopping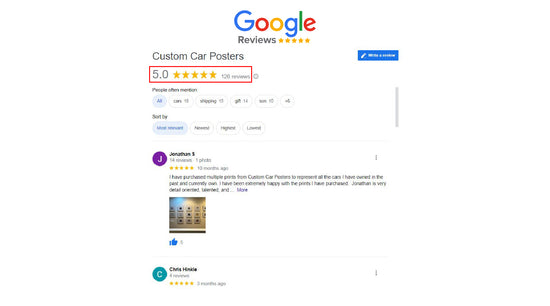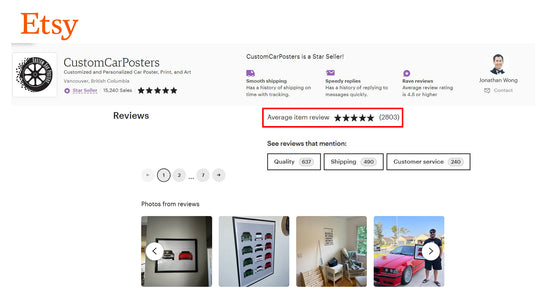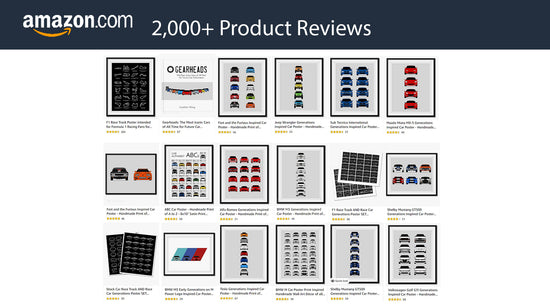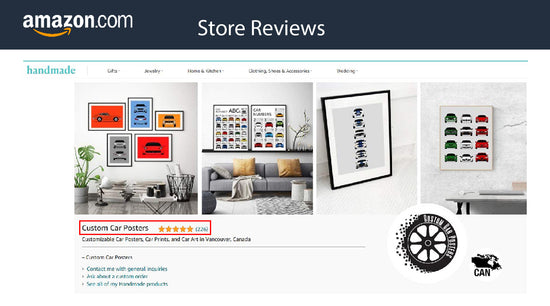 Etsy
We first started on Etsy and have been successfully selling since 2016 with over 2,800 positive reviews!
Amazon
We opened our Amazon store in 2017 and quickly became one of Amazon's top Handmade Sellers. We have over 2,000 reviews on our vast collection of designs.
Amazon
Customers have also left us plenty of good feedback on our store front with over 200 positive reviews.
Google
We're just getting started on Google, so leave us a review if you're happy with our work!